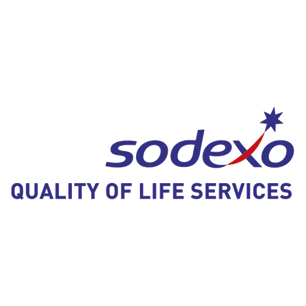 Founded in 1966 by Pierre Bellon in Marseilles, France, Sodexo is now the worldwide leader in Quality of Life services. For over 50 years, we have developed unique expertise, backed by nearly 425,000 employees in 80 countries across the globe. In combining the diverse talents of our teams, Sodexo is the only company to integrate a complete offer of innovative services, based on over 100 professions. We develop, manage and deliver a unique array of On-site Services, Benefits & Rewards Services and Personal and Home Services for all our clients to improve the Quality of Life. Our experiences with our over 75 million customers each and every day enable us to develop Quality of Life services that reinforce the well-being of individuals, improving their effectiveness and helping companies and organizations to improve performance…every day.
In the Nordics, our 11 000 employees strive to improve the Quality of Life at over 2500 client locations. To learn more about us, visit www.sodexo.com or www.sodexo.fi
 Risk & Compliance Auditor Nordics
We are looking for a communication-oriented and rigorous Risk & Compliance Auditor to join our Nordic Risk and Compliance team. You are responsible for ensuring compliance with local legislation and internal guidelines, and bring added value to our business with your proactive approach. You also work with corporate security and crisis management. You report directly to Nordic Head of Risk and Compliance, and work closely with your Nordic peers. The position is located in Helsinki, with regular travel both in Finland and in other Nordic countries.
Your main areas of responsibility
Monitoring company and process controls in place with process/control owners in the Nordics
Conducting site audits
Performing fraud investigations
Reporting to stakeholders on all levels of the organization
Participating in annual risk assessments and business continuity planning
Coordinating corporate security in Finland
Supporting business by highlighting improvement opportunities and ensuring action plan implementation
Contributing to creating a strong compliance culture in the Nordics
You will succeed in this position if
You have a minimum of 3 years' experience within Internal Control or as Internal Auditor, with experience in developing internal control environment. Service branch experience, preferably in an international context, is considered an advantage.
You have a risk-based and consultative approach. You are proactive, engaging and know how to use your influencing skills at all levels of the Nordic and country organizations.
You have an analytic and holistic view-point but you're also in control of details.
You have strong project management and presentation skills.
You have a relevant university degree, e.g. M.Sc. (Econ.) or M.Sc. (Tech.).
You communicate fluently in Finnish, Swedish and English; other languages are considered an advantage.
We offer you a wide-ranging position in a Nordic team, within a global company with strong values. You have the opportunity to make a significant contribution to improving business performance by sharing best practices and expertise within the region.
For more information, please contact Pirjo Nykänen, Nordic Head of Risk and Compliance, +358 400 503 006, on May 22 at 15.00 – 17.00 or May 29 at 11.30 – 13.00.
Interested in joining the global leader in Quality of Life services? Then send us your CV and application by no later than June 1, 2017.
https://rekry.oikotie.fi/recruitment/jobs/sodexo-oy/o/18788/fi_FI/fi_FI/details