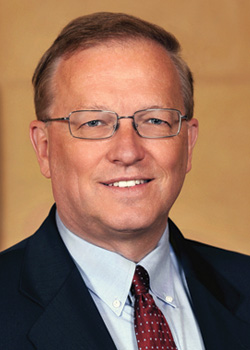 On behalf of IIA Global Headquarters and IIA‒Australia, I am excited to invite you to the 2017 International Conference, 23–26 July, in beautiful Sydney, Australia.

The host conference committee is diligently preparing to welcome you — along with an anticipated 1,500 delegates from more than 100 countries — to the stunning new International Convention Centre (ICC Sydney) situated in the heart of Sydney. Among the benefits of attending:
An extensive program of 70 concurrent sessions in 10 educational streams on today's most relevant topics, including emerging issues that should be on your radar.
More than 100 speakers from six continents who will share thought leadership based on years of vast and varied experience.
Six general sessions featuring globally recognized speakers such as The Sunday (UK) Times editor Jonathan Calvert. Calvert is widely recognized for his award-winning journalism on scandals such as the FIFA investigation.
"Sydney Shines" – a unique gala during the conference with entertainment and tasty treats that will fulfill both your cultural and culinary appetite. It's a celebration for all the senses.​
A wide variety of hotel accommodations in downtown Sydney, all within walking distance of ICC Sydney.
"L.I.V.E. the Global Experience (Leadership. Innovation. Value. Effectiveness.)" It isn't just a theme; it's a promise. And I encourage you to experience it with other internal audit professionals from around the world. Register before 18 April and you will save up to AUD$200.
Sincerely,
Richard F. Chambers, CIA, QIAL, CGAP, CCSA, CRMA
President and CEO
The Institute of Internal Auditors