2 days Lean and Agile auditing, 1 day Preparing for an EQA
Lisätiedot
Aika
02.04.2019 08:30 - 04.04.2019 16:30
Paikka
2.-3.4. Radisson Blu Royal, Runeberginkatu 2, 00100 Helsinki ja 4.4. Original Sokos Hotel Vaakuna, Asema-Aukio 2, 00100 Helsinki
Hinta
Jäsenet: Early Bird -hinta 28.2.2019 asti (Members Early Bird until 28 February):
Kaikki 3 päivää yhteensä (all 3 days altogether) 1295 € + alv / VAT,
2 päivää 2.-3.4. (2 training days 2-3 April) 895 € + alv / VAT,
1 päivä 4.4. (1 training day 4 April) 495 € + alv / VAT.

1.3 lähtien (Members price since 1 March):
Kaikki 3 päivää yhteensä (all 3 days altogether) 1495 € + alv / VAT,
2 päivää 2.-3.4. (2 training days 2-3 April) 995 € + alv / VAT.
1 päivä 4.4. (1 training day 4 April) 595 € + alv / VAT.

Muut: (Members price):
Kaikki 3 päivää yhteensä (all 3 days altogether) 1595 € + alv / VAT,
2 päivää 2.-3.4. (2 training days 2-3 April) 1095 € + alv / VAT.
1 päivä 4.4. (1 training day 4 April) 695 € + alv / VAT.
Ilmoittaudu ›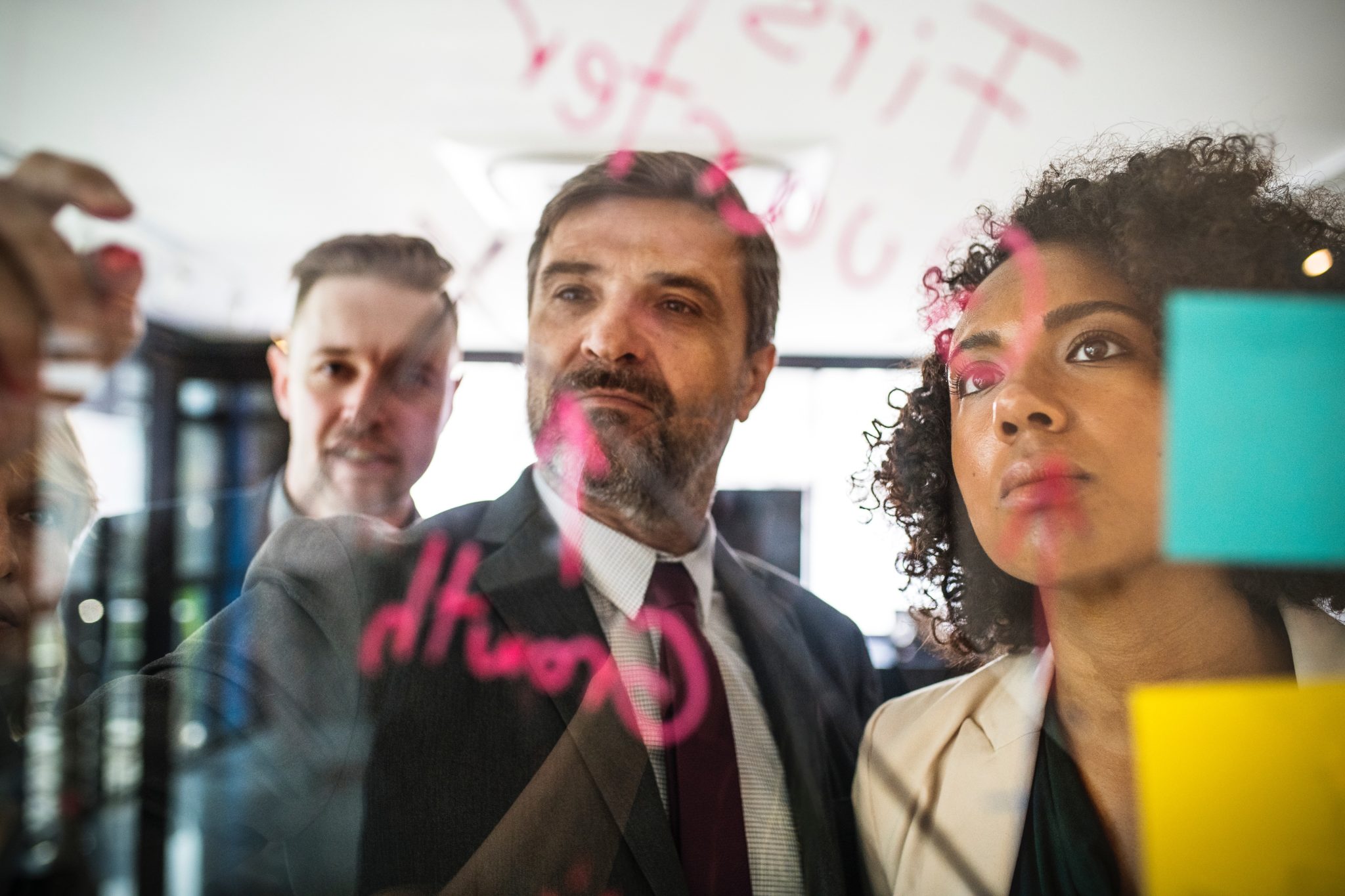 Tapahtuman kuvaus
James Paterson tulee kouluttamaan Suomeen 3 päiväksi huhtikuun alussa, tiistai – torstai 2 – 4 huhtikuuta. James on kouluttajana innoittava ja osaava, ja puhuu erittäin selkeää englannin kieltä.
Ote hänen saamistaan palautteista aikaisemmista koulutuksista:
"As a facilitator or as a person, James is really unique. He is able to give to every internal auditor new ideas or insights. James is very realistic about internal audit as a profession and makes every participant think. Furthermore he challenges you very nicely, which means that you have to interact, think and be present during the courses. Highly recommended."
 "Thanks a lot! I really appreciated your practical approach. You touched upon subjects that I have been thinking about recently. It was great fun and very useful!" "Theory very well linked to practice."
 "Special thanks for your presentation style! You really got us sharing experiences instead of listening to lecture, only" " I would like to see you again in Finland."
Tuesday 2 and Wednesday 3 April 2019 Lean and Agile auditing
"A journey through ways to drive added value and productivity, whilst ensuring compliance with IIA standards."
IIA Finland is first to provide this newly expanded course to Europe. It's the topic of a keynote being given by James in the USA in March with around 100 attendees.
This 2-day workshop builds on and expands upon previous lean auditing courses and explores the recent interest in agile techniques.
Understand these key ideas and know how to apply them to make internal audit more productive/efficient and value adding:
Lean – Value (and Kano), Value Stream and flow, pull, and perfection (right first time), what is waste (muda, muri and mura), takt time, 5 whys and ishikawa (root cause analysis), kaizen, SIPOC
Agile – Origins from lean; Minimum viable product, Definition of done/ready , Sprints, scrums, backlogs and backlog grooming, time-boxes
You will get to know
how IA functions have in practice implemented Lean/Agile auditing
how to plan IA work and projects, field work in Agile environment, when you need to adapt changes and change your direction very quickly
how to report on a timely basis, and what are the reporting options (= meaning are there other options for reporting than traditional audit report)
how to ensure monitor and control, when decision making is made more lean/agile and responsibility is de-centralized for teams (compared to traditional waterfall -model)
how to ensure that IIA standards are followed in Lean/Agile auditing
Thursday 4 April 2019 Preparing for an EQA
– External Quality Assurance
To ensure your internal audit function conforms to the IIA's International Standards, regular independent external quality assessment is required. Chartered IIA studies show that there are still common findings that "catch out" IA teams.
This workshop is an invaluable tool to help avoid any significant findings as well as learning how to turn this process into a positive experience that can galvanise the audit team's efficiency and effectiveness.
Upon completion you will be able to:
Up-date the latest standards and consider what it means to be "insightful, proactive and future focussed" as an audit team
understand how an EQA process works
learn how best to select your EQA provider, "war stories" and pitfalls to be managed
understand key areas that an EQA often finds
understand good practices around an ongoing quality assurance and improvement programme and how to leverage what you are currently doing to get the credit you deserve
ensure cost effective EQA

what are the steps/concrete actions to decrease the costs of an EQA
practical approaches to EQA when IA organization is very small / IA function consists of one person

consider the status of your own internal audit team and develop priority areas for further work
Koulutuksen aikataulu tulossa pian. The schedule of the training coming soon!
********************************************************************************************
Majoitus / Accommodation 1.-4.4.:
Radisson Blu Royal Hotel, Runeberginkatu 2, 00100 Helsinki
Tarvittaessa osallistujat varaavat huoneensa itse hotellista alla olevia yhteystietoja sekä varaustunnusta "IIA Finland" käyttämällä. Majoituskiintiö on voimassa 18.3.2019 klo 20 saakka. / If you need accommodation, please book your room from the hotel using the booking code: IIA Finland.
Standard yhden hengen huone / 1 persons room                        180 euros / room / night
Standard kahden hengen huone/ 2 persons room                       200 euros / room / night
Huonehintaan sisältyy runsas buffet-aamiainen, hotelliasukkaiden saunavuoro, langaton internetyhteys (Wi-Fi) ja alv. / Buffet breakfast, sauna and Wi-Fi (+VAT) are included in the room price.
Maksutapa: Jokainen majoittuja vastaa itse omista majoituskuluistaan. Maksu käteisellä, pankki- tai luottokortilla. / Please pay for your own overnight expences. You can pay with cash, bank- or credit card.
Varaukset / Reservations: Radisson Blu myyntipalvelu / sales service
Puhelin / Phone: +35820 1234 700 / yksittäiset huonevaraukset
Email: reservations.finland@radissonblu.com
***************************************************************
Please note that the last day of registration is 18th of March 2019.! If the registration is being cancelled after this date or is not being cancelled at all, we will charge the whole course fee in both cases.
Please ask for a place in this course also after the last day of registration from sisaiset.tarkastajat(at)theiia.fi.
Huomioithan, että viimeinen ilmoittautumispäivä tähän koulutuskokonaisuuteen on 18.3.2019! Jos ilmoittautuminen perutaan viimeisen ilmoittautumispäivän jälkeen tai ilmoittautumista ei peruuteta, niin veloitamme molemmissa tapauksissa koko kurssimaksun.
Kysythän paikkoja koulutukseen myös viimeisen ilmoittautumispäivän jälkeen (sisaiset.tarkastajat(at)theiia.fi).
Aikataulu
2., 3. & 4.4.
| | |
| --- | --- |
| 08:30 | Morning coffee and registration |
| 09:00 | Training starts |
| 10:15 | Break |
| 10:30 | Training continues |
| 12:00 | Lunch |
| 13:00 | Training continues |
| 14:30 | Coffee break |
| 14:45 | Training continues |
| 16:30 | Training day ends |
Ilmoittaudu ›
Puhujat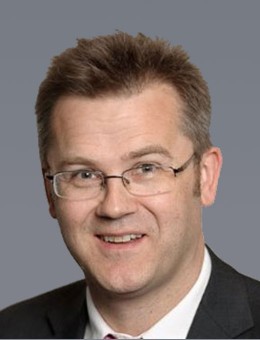 James Paterson
Training consultant for the IIA Belgium, IIA France, IIA Finland, IIA Norway, IIA Sweden, IIA Switzerland and IIA UK.
Former Head of Internal Audit for AstraZeneca PLC.
Experience in External Quality Assessments (Quality Assurance Reviews) for the IIA UK. Author of the book "Lean Auditing".