How to Find Fraud and Corruption before it Finds You
Kurssi
Aika
07.03.2017 08:30 - 07.03.2017 16:00
Paikka
Radisson Blu Plaza, Helsinki
Hinta
Jäsenet: 580
Muut: 730
Ilmoittaudu ›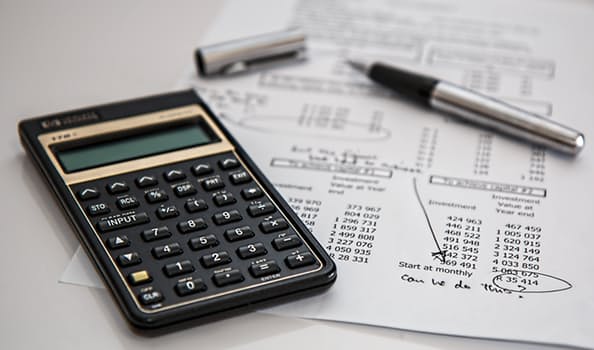 Kurssin kuvaus
why we need to find fraud and corruption early:
Find ticking time-bombs which would eventually cause significant waste and harm reputation, and helps you defuse them early, win back lost money and enhance the health and robustness of your organisation. Learn to identify early warning signals and root out unwanted costs caused by unethical suppliers, customers, agents, consultants and dishonest employees.
Most people and organisations would like to find where they are being defrauded, cheated, or being taken advantage of as early as possible.   This is now possible.   Early detection is always better than living with a false sense of security that a mass of procedures, signatures and boxes which have been ticked but rarely read, will stop the criminals and fraudsters.  Early detection and resolution also beats relying on whistle-blowers, tip-offs which may never come, and expensive investigations which are often long and only moderately successful.In this course you willl learn how to develop your own processes to pinpoint exactly where your organisation is losing out to unethical behaviour by suppliers, customers, external parties and dishonest employees.
After this course you will:
Be equipped as a Fraud Detective with the tools so search and seek out fraud
Will be able to pinpoint the external enemies who are out there trying to destroy your organisation
Sort out the unfriendly suppliers, customers, agents and consultants from the ones you want to KEEP
…and if you diligently apply the techniques we guarantee that you will be able to find and avoid unnecessary, unethical costs.
Lue aiheeseen liittyvä artikkeli tästä (Alkuperäinen artikkeli on julkaistu Kustannus Oy Tase-Balansin Balanssi-lehdessä 4-5/2016.)
Ja katso aiheeseen liittyvä lyhyt video tästä
Target group:
This course is for
Internal auditors who would like to find the red flags of fraud early,

Compliance professionals and Risk managers who wish to improve the effectiveness of controls,

Financial controllers who wish to seek out and remove waste,

Security professionals who want less incidents and headaches rather than more.
CPE: 7
Programme (9:00-16:00):
Developing your own model and tests to target with high degree of certainty commercial relationships, customer, supplier, agent, consultant, transaction etc., which are affected by unethical behaviour.

How to detect hidden front companies, supplier overcharging, conflict of interest, kickbacks, etc.

Compiling an initial picture of the most significant examples of frauds being faced, and how to refine this map through effective "investigative desktop research"

Learning the steps which should be taken to resolve cases effectively without lengthy investigations, as well as avoided these types of examples occurring in the future.
Please note, that the theme day is held in English language. We reserve the right to make changes in presenters and schedule.
Registrations: Registrations latest February 28th 2017 
Puhujat
Nigel Iyer, Hibis
Nigel has over 20 years experience investigating and detecting fraud and corruption. A computer scientist and qualified chartered accountant Nigel soon found that his true passion lay in rooting out corruption and fraud.

Nigel is also a qualified dramatist and has written a number of films and plays based on experiences, many of which are used in teaching worldwide. He has written several books and papers, and teaches widely how to defend organisations against the "commercial dark arts". He is also a fellow of the University of Leicester School of Management.